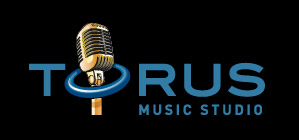 Studio Torus, owned by Aleksandar Mitevski, was established in 2001 and has been functioning as a leading tone studio for audio and post-production in Macedonia for the past 11 years.
In the past 7 years the studio Torus is seated within the frames of the "Children's Cultural Center Karposh" in Skopje. It is performed by the European standards for a tone studio, and the acoustic project is performed by John Sayers from the US (veteran in projection and acoustic isolation of audio studios).
The performance was completed in record period by Torus Engineering according to all the requests and acoustic conditions.
The leading Macedonian music production has been recorded in this studio where all the Macedonian pop and rock stars have worked. The last song of Toshe Proeski, "Makedonija naviva za vas" has been recorded here and it became the official hymn for the sports fans in the Republic of Macedonia. Several Macedonian albums, sports and humanitarian hymns have been recorded in this studio, as well as audio commercials and video campaigns. Studio Torus has conditions for live recording and simultaneous multi-channel live recording of whole orchestras and their completion.
In perfect audio and visual conditions, the singer-songwriter Aleksandar Mitevski continues to make new musical pieces in the studio Torus.