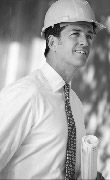 The construction and performance of objects is the oldest branch of the engineering that has its origins in the Stone Age of the civilization.
The performance and construction is defined, by certain institutions, as a profession where the knowledge of math and physics acquired by learning, experience and practice is used to develop ways of economical use of materials and forces of the nature for progressive well-being of the humans.
It is a complex process which is always performed under different circumstances and conditions.
Torus Engineering seriously focuses on all the requests imposed by the construction itself, and uses its highly qualified personnel and well-organized team.
That is why Torus Engineering is a reliable partner for performance of all the construction investments and always in accordance with the international standards ISO9001 and ISO14001.
A partial or full performance, always depending on the wishes and the needs of the investor (client), we are determined to offer exceptionally high-quality construction within the frames of the agreed deadlines.