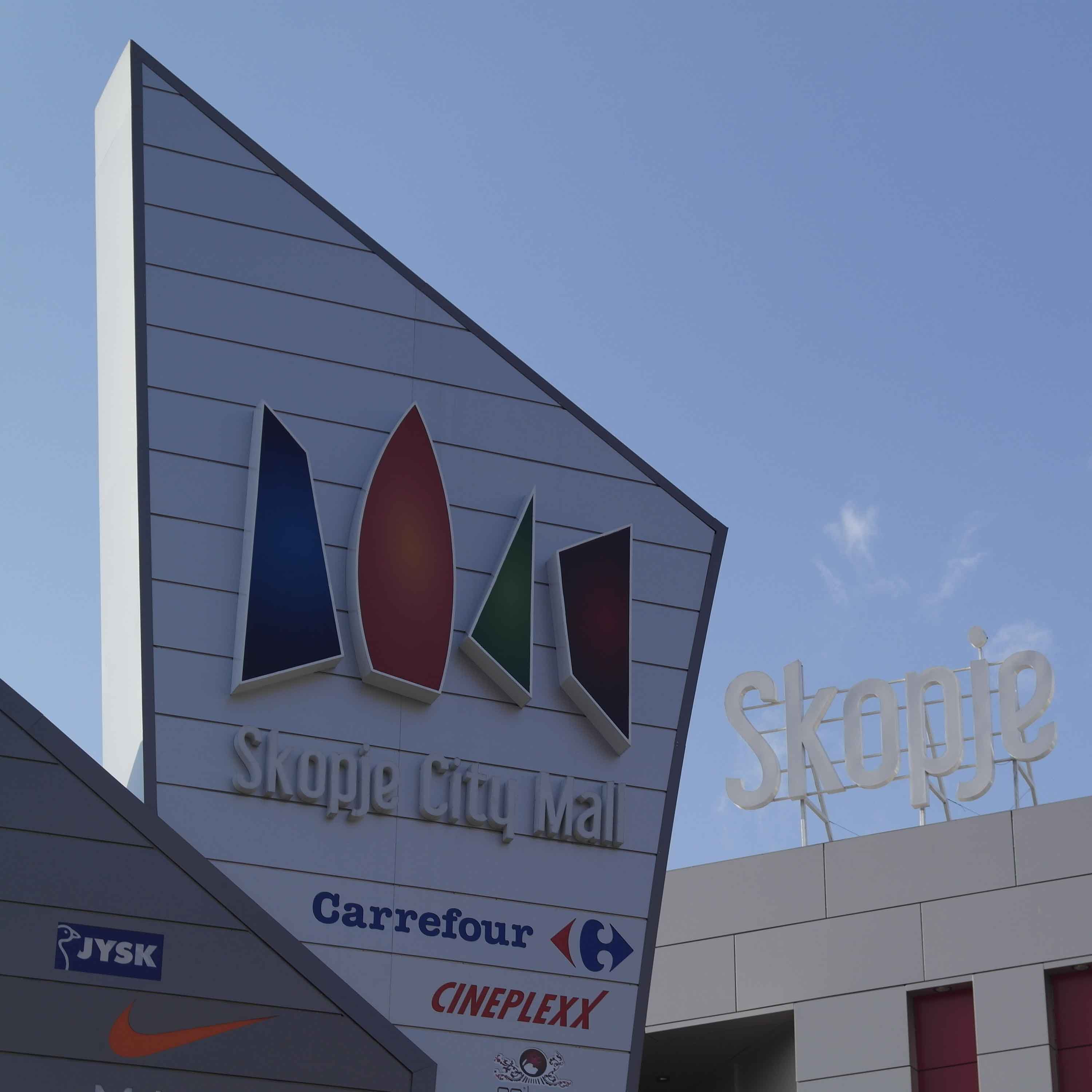 10/3/2012
Skopje City Mall



"Skopje City Mall"opened its doors for visitors

"Skopje City Mall" was opened tonight. With its gross area of 90.000 meters square it is the biggest closed trade center in the country. The home "Fashion Group" and "Balfin Group" from Albania have invested over 100 million Euros and expect around 7,5 million visitors in the first years of working. The central part of the object has around 150 stores and two imposing halls that create circle movement for the visitors. The object also has a storey-garage with 1.300 parking places. Out of the total area of "Skopje City Mall", 39.000 meters square are to be rented (GLA).

According to the investors the trade center will employ around 2.000 people. For the first time in Macedonia the following brands have opened their stores: "Inditeks" group – Zara, Bershka,Massimo Dutti, Pull & Bear and Stradivarius, as well as the French chain of supermarkets such as Carrefour, which according to its turnover has the first place in Europe, and second on global level. Only the hypermarket Carrefour will provide employment for around 250 people. Lessees in "Skopje City Mall" are also the following: iStyle, Aftershock, Little Buddha, World of Accessories, Blanco, Yves Rocher, Aldo, Urban Jungle… The Austrian cinema operator Cineplexx is expected to open their 3D cinema in November.

The project "Skopje City Mall" was performed by "Laguarda.Low Architects" from Texas and the Macedonian "DSC Design". The main contractor was "Torus Engineering". About 1.000 workers worked on its construction almost continuously, and in some periods 1.000 cubic meters of concrete were installed. The city of Skopje was also indirectly included in the project. For the needs of "Skopje City Mall" the city dislocated the flooding canal in Karposh 3, and also widened the street Manapo that will present a main access to the trade center.